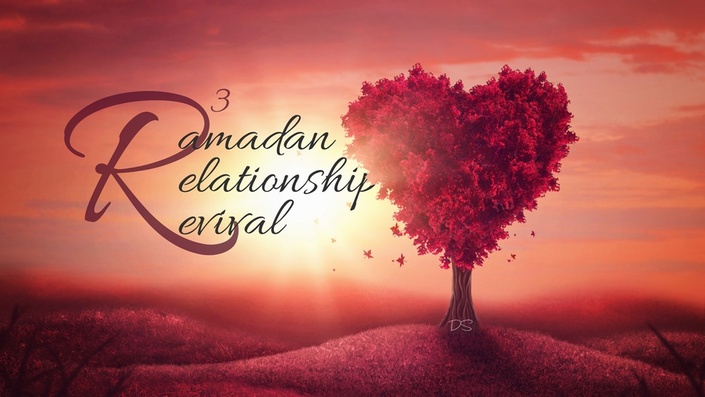 R3: Ramadan Relationship Revival
Learn effective tips to making your relationship thrive this Ramadan!
R3 will teach you essential skills to enhancing and revitalizing your relationships. This short class is inspired by the Qur'an and the Prophetic teachings, and will allow you to find ways to rekindle love and rejuvenate your relationships. This class will insha'Allah equip you with 5 simple, effective and practical tools and techniques that will dramatically enhance your relationships this Ramadan. In addition, I'll be providing you a relationship work plan that will insha'Allah provide visible and tangible results in your relationship.
Ramadan is a month of unparalleled opportunity and is the perfect time to serve as a catalyst for reviving your relationships and transforming your life. Join me and strengthen your love, your relationships, and your marriage to attain both the pleasure of Allah ﷻ and your loved ones.
Registration closes on May 25th
"May Allah bless you and give you Janna inshallah. I truly love you sister. can't explain to you how life changing your videos have been, alhamdullah." - Sr. Ayah Muhtaseb

"As a newlywed, the Ramadan Relationship Revival series has given me helpful tips to enhance my relationship with my husband not only during Ramadan but year round. The videos are filled with important examples from the Quran and Sunnah on how to craft and maintain a successful marriage. Both my spouse and I enjoy watching the videos together and plan to put in practice what we have learned in this series." - Dr. Lena Omar
"Brilliant. This is a wonderful wonderful course." - Br. Mostapha Karmoun
"

Dunia Shuaib is hands down my favorite Ustadha!! I gravitate towards empathetic and sweet people. And alhumdulillah she is the most sweetest and easy going person. Her classes are so well researched and detailed. She is an amazing teacher who is sincere about her teaching. I have hardly seen someone so focused and dedicated. We complain that we do not have female scholars and teachers and when female teachers come up with courses we do not sign up - we do not learn and we do not support them. Support Female teachers and female scholarship. It is an absolute win-win.

" - Sr. Shamsiya Noorul Quloob [The Ideal Muslimah FB]
"

I absolutely love this new series, especially during these blessed days of Ramadan. Sometimes we segment our relationships from our deen & forget that dua is a major tool we can use to help strengthen and repair relationships. The ihsan worksheet provides a practical list of actions that I'm looking forward to do when married inshallah :) Jazakiallah kheir Dunia for your hard work putting this well-designed and high quality course together!

" -Dana
Your Instructor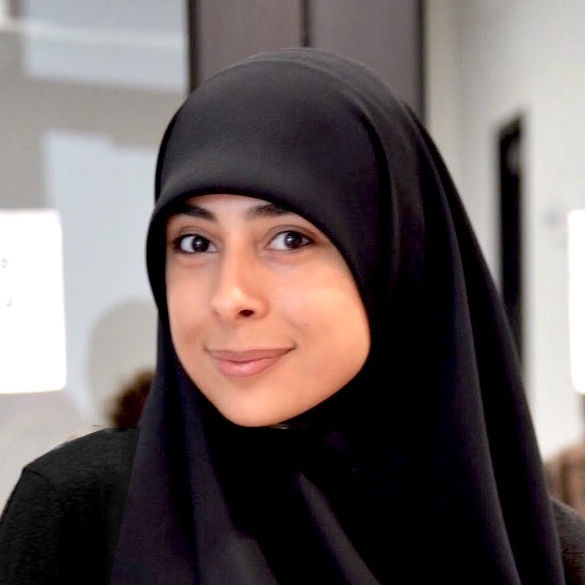 Sr. Dunia is a certified marriage educator, host of Deen with Dunia, motivational speaker, lecturer and author. She combines the Qur'an, Sunnah and psychology to help Muslims who are striving to create and maintain a harmonious relationship between their deen and dunya. Dunia is passionate about helping Muslims in their relationships. In addition to her focus in providing psychoeducation, she has been doing extensive research to pinpoint the problems in Muslim marriages in the West and to help find practical solutions.